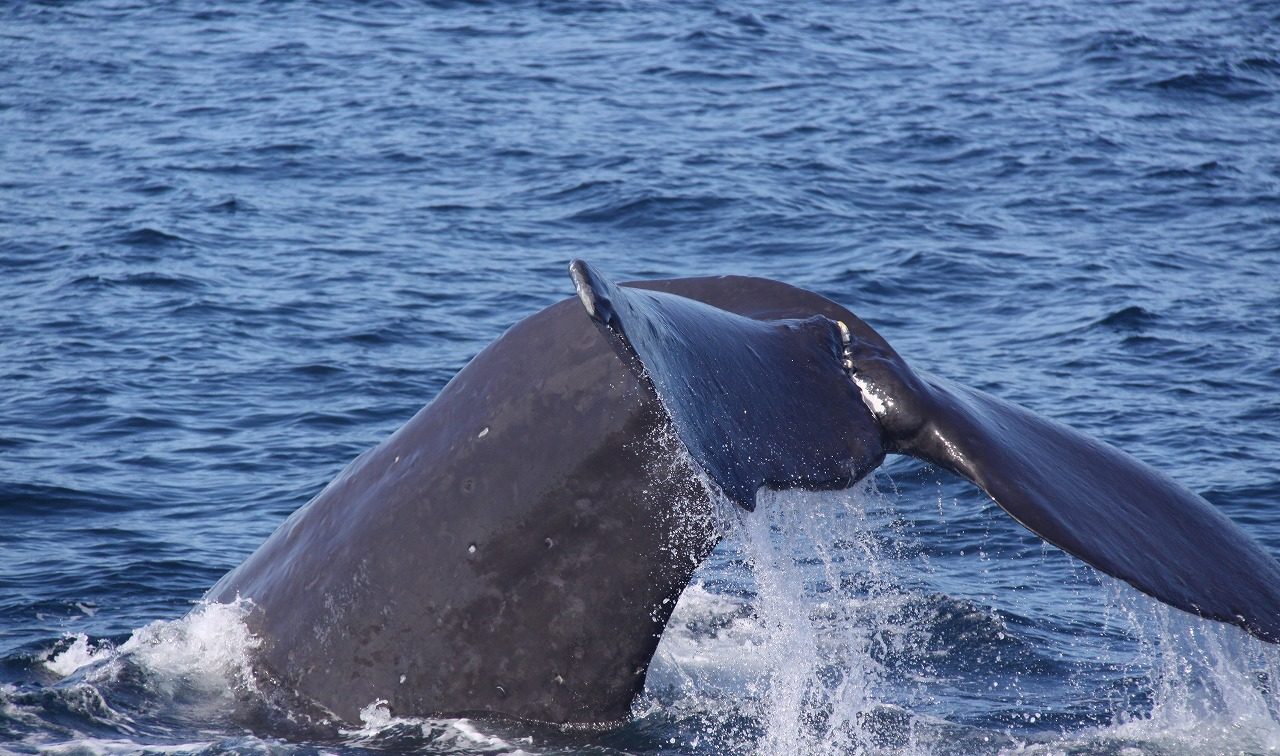 The uniqueness of the Shiretoko Peninsula in northeastern Hokkaido stems from its one and only marine ecosystem that is largely influenced by the formation of drift ice, or seasonal sea ice. It is from the town of Rausu, located along the Nemuro Strait, that visitors can best explore the beauty of this ecosystem.
In early summer when the drift ice melts comes various species of marine mammals, such as sperm whales, minke whales and killer whales.
The strait is known to be one of the rare places on Earth where we can observe sperm whales — which can dive to the depth of 2,000 meters — up close. The reason for this is the geography of the strait, where the ocean bottom suddenly gets deep.
As such, the strait is famous among researchers as "one of the special areas on Earth where you can see sperm whales blowing, even from the land" and "the place with the highest population density of killer whales."
It also attracts a large number of visitors every year.
Toward the end of April, you are likely to see short-tailed shearwater among whales and dolphins.
These birds come all the way from Victoria and Tasmania in southeastern Australia , and feed on planktons and small fishes that increase explosively in the strait during spring.
The Aruran III conducts its summer cruises from the end of April to mid-October.
Normally, you can encounter killer whales between the end of April and the beginning of July.
You are likely to see minke whales and dolphins throughout the summer cruise season.
Sperm whales are usually observed between mid-June and mid-October.
The chances of encountering sperm whales are up to 90%, especially on calm days between mid-July and the beginning of September.
Whale Watching Gallery